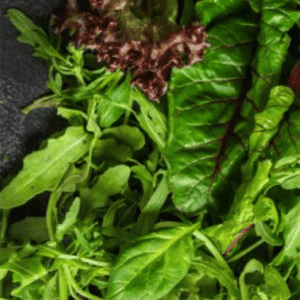 Homefarm helps you overcome the limits of winter gardening
For centuries, commercial farmers and home gardeners have planned around and been at the mercy of the seasons. As we know, different crops grow better at different times of the year depending on their natural climatic needs. For centuries this has affected when and what different nations eat and has driven trade across the globe.
Industrialisation and globalisation have redefined farming operations
Globalisation and modern consumer demands have seen markets find ways of supplying exotic (non-indigenous) and out-of-season produce. Fruit and vegetables are shipped across long distances, often to completely different climatic zones from where they were grown, and commercial farmers have found innovative ways of growing crops out of traditional seasons.
In the pursuit of finding better ways to supply foods all year round, and diminishing the need to import foods from far away, farmers and technologists have developed ways of growing more foods more locally throughout the year. 
Greenhouses, tunnels and more recently indoor farming systems enable farmers to be more productive throughout the year, particularly during the winter months or during periods of adverse climate. Berries, peppers, herbs and lettuces are just some of the crops which are grown by commercial farmers in winter using greenhouses, tunnels and indoor farms. 
These sorts of solutions have in the past only been available to commercial farmers or those with large amounts of capital to deploy. This can leave many small scale and subsistence farmers, as well as home growers, vulnerable and unproductive during winter.
Let Homefarm help you overcome seasonal limitations
Thanks to our Homefarm systems, there is now a way for small scale farmers, home gardeners and small businesses to successfully grow more of their leafy produce in winter. By moving their herb gardens indoors, and using a Homefarm system, they can better regulate the temperature of their garden and enjoy yields throughout the year.
What's more, they can get ahead of their early spring outdoor planting schedule by using a Homefarm system as a nursery to propagate fruit and veggie seedlings ahead of time. 
Depending on how you plan your produce or what your volume demand is for seedlings, there will be a Homefarm system to suit you.
Our current range allows you to grow anywhere from 500g-15kg per month. Our largest system can also produce up to 3500 seedlings per month.
Key advantages of using a Homefarm system for small scale farming and food gardening
Winter food gardening and farming


Move your operation indoors during the winter months and sustain your family, community or business with fresh produce all year round.



Supplement your outdoor garden


Increase the variety of crops you grow all year round. Grow fresh produce such as herbs, microgreens and lettuces, which thrive in an indoor or sheltered space.

Use your Homefarm to propagate seedlings and get ahead of your regular planting schedule each year.
All natural and fully automated


Homefarm systems are not hydroponic. Homefarm crops are grown using a fully natural substrate grow media with beneficial nutrient properties. Used grow media is 100% compostable.

Homefarm systems are fully automated and utilize watering and supplementary lighting cycles to eliminate most of the work related to a traditional outdoor food garden.
Loadshedding-friendly
Homefarm systems have been designed, developed and tested in South Africa. They are built to withstand the challenges of loadshedding, and incorporate a range of features which protect your crops from frequent power outages.*
*All systems automatically accommodate for loadshedding in relation to lighting and irrigation cycles; built-in surge protection is currently only available for Appliance and Commercial systems. For more information, please speak directly with a Homefarm consultant.
Winter-worthy microgreens recipes
While you're mulling over your decision, try these tantalising microgreens recipes.
If you're struggling to source microgreens this winter, perhaps it's time to find the right Homefarm system for you.