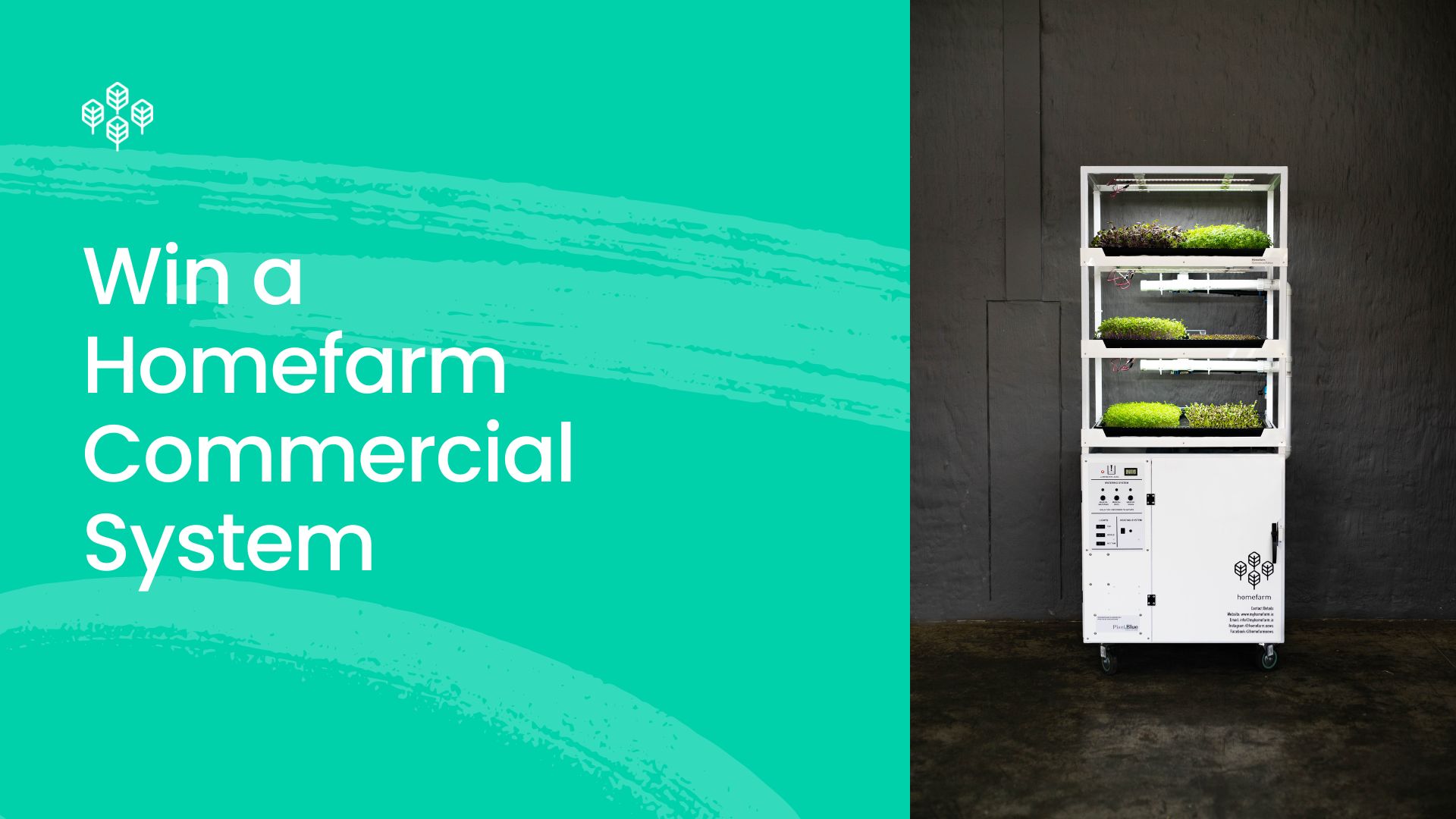 Win a Small Homefarm Commercial System — join the indoor farming revolution!
You've seen the ads, followed us on socials and watched our YouTube videos for months — it's time to get in on the action and join the Homefarm revolution!
What better way to do that than to stand a chance of winning your very own Small Homefarm Commercial System on-site for three whole months?!
Give your commercial kitchen the edge
Every commercial kitchen is centred around incredible food, be it a corporate cafeteria, a restaurant or a luxury resort. Chefs are under pressure to deliver outstanding quality gourmet food while navigating operational challenges such as:
Consistent supply of and access to high-quality ingredients, particularly fresh produce.

Trying to operate outdoor gardens without attracting vermin and other wildlife.

Managing and optimising the use of precious cold storage space.
Our smart indoor farms help overcome all of these challenges and more, and this is your team's chance to experience it first-hand.
How to enter the competition:
You'll be subscribed to our newsletter (you can unsubscribe at any time in the future should you wish).

You'll receive an email with more details on how to boost your chances of winning, so make sure you enter the correct information.
The winner will receive a Homefarm system installed on-site for a period of three months, along with pre-sprouted mixed leafy greens and pre-seeded starter trays to fill the unit. And the best part? You get to choose your favourite seeds for the next growing cycle!
There's also a little something in store for the Top 10 finalists in the contest so what are you waiting for? Enter now for a chance to win the Homefarm Commercial hydroponic system and start growing your own fresh, nutrient-packed greens today!
Complete the form below to register your entry.