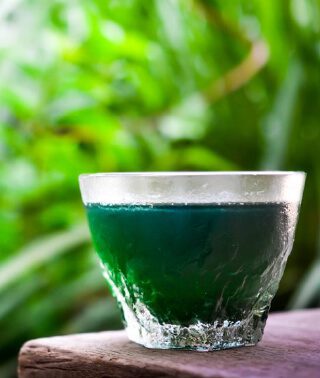 Method:
Take ½ cup of freshly cut wheatgrass. Add 2-3 cups of water and blend at high speed in a fruit or vegetable blender for at least one minute.
The pulp will float to the top. Strain this juice and add some fresh lemon juice. Lemon gives a fresh, tangy flavor to the juice.
Drink right after you make it
TIP: you can add orange juice to give it a tangy flavor as well!
Ingredients:
½ cup of fresh wheatgrass
2-3 cups water
Juice of half a lemon